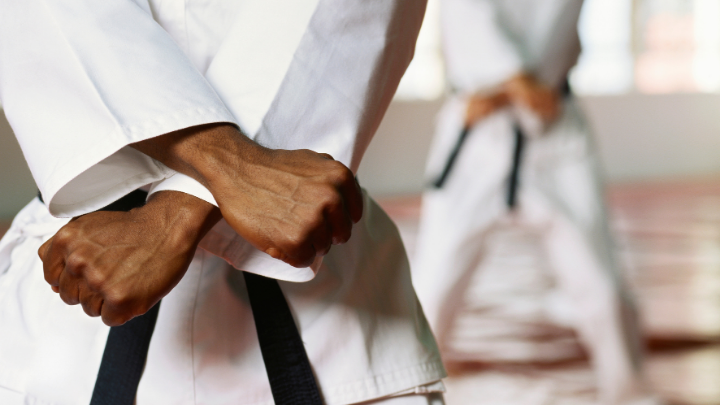 You may need a coach to help you enhance your life...
But it should not be necessary to keep a life coach on a regular, long-term basis if they are successfully providing you with the best tools and strategies.
As someone with a lot of experience in this – I really have been there, done that, and got the t-shirt! – here are my top tips for hiring a life coach. 
Top Tips For Hiring A Life Coach
I've seen it so often: "Sign up for 6 months of weekly 1-2-1 coaching sessions" or "Employ me – minimum contract x months."
The truth is, it isn't necessary to commit to a definitive period if the coach is worthy of their expert claims.
I also caution against a 'one size fits all' method or programme. This type of approach doesn't work as we're all as unique as our individual circumstances.
I know this both as a practitioner and, more importantly, as a recipient.
Yes, guidance is sometimes required, especially when life gets tough. We may be unsure how best to improve the quality of our lives, or not know how to cope with situations facing or troubling us. In such circumstances, a good life coach (and I count psychologists in this group) is an extremely valuable asset.
It's important to remember these two things. Firstly, we all learn at different rates. Secondly, we each have different amounts of time to implement any advice we are given.
What we should be looking for is an 'as needed' coach.
This will be someone we can trust and share our innermost thoughts and worries with. Someone we know will have ideas, suggestions, and advice specifically tailored to what we are trying to tackle.
In my case, I was tackling PTSD (following the train crash) that could have destroyed me completely. I was struggling with insomnia, flashbacks, depression, and alcoholism; my life was falling apart. To overcome these challenges, I had to swallow my pride and work with a psychologist to learn coping and healing strategies.
Don't settle until you find the best coach for you
Finding the right psychologist to help me was a matter of trial and error, and I tried five in total. The fifth gelled with my character and personality and offered me tangible tools to help rebuild my defences and develop recovery patterns. Without him, I don't believe I would have made my way through.
Throughout his time helping me, our sessions focused on what I needed help with, when I needed it. In the early stages, our appointments were frequent and regular, at least once a week. But as I mastered what he was teaching me, the time between the sessions extended, first to one month, and then three months. And finally, I saw him only when I was faced with a new challenge.
We are now sixteen years on, and I've found his techniques so effective that he remains with me in the background, and we still speak occasionally for a quick check-in.
Other than this, I've found his teaching has equipped me well to handle pretty much anything that comes my way. Which leads me to my final point: always check the background to a life coach's professed expertise.
Getting the expertise you need
Having become fascinated by the way our brains work on both a conscious and subconscious level, I've researched the topic extensively.
I've studied what makes us tick and how both chemical imbalances and our environment can affect how we behave, react, and interact.
But I wouldn't call myself an expert. I'm well aware that my expertise comes from my personal journey, how I applied tools given to me, and what worked and what didn't.
And, it's only this that I teach. Anything outside of my area of expertise, I refer to an expert who I know can help.
How to find the right life coach for you as an individual
So, my tips to you if you're considering employing a life coach are the following:
Don't be too proud to seek a life coach's help. (We all need it now and then, even those who say they don't!) 

Avoid specific long-term commitments.
Look into the coach's background, so that you understand where their expertise comes from.
Try them for a few sessions, and if they are not working out for you, don't be afraid to find someone else.
Remember, no-one is an expert in everything. Test the coach to see if they are open to recommending you work with someone else for different circumstances.
As you learn different things, try them out and assess whether you could use the tools on your own, without the coach's help, both now and in the future. (See this as your own personal ROI exercise.)
Believe me, as one who has used them, a good life coach (or series of life coaches as times change) can open the door to your life blossoming and improving in a myriad of positive ways.  
As a leadership trainer and international speaker (now online as well as offline), I help individuals and businesses move forward and overcome challenges with confidence, strength, and compassion. To discover how I can assist you, check out my in-person and virtual services. 
Alternatively, book a call with me, and let's chat!