Corporate / Financial Services


Rail, Road & Manufacturing


International Motivational Speaking


One of the UK's most engaging inspirational speakers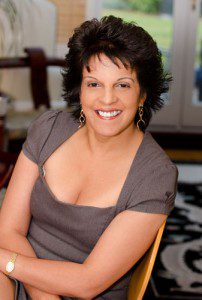 In October 1999, my life as a financial advisor was turned on its head when I was involved, and severely injured, in the Paddington Rail Crash. Two trains collided head on at a combined crash speed of 130mph and a fireball erupted. 31 people were killed, and 227 were taken to hospital – I was amongst them, I wasn't expected to survive.
Luckily I did pull through, though I had to undergo scores of operations to help rebuild my badly burned body and endured wearing a plastic mask over my face for 23 hours of each day over the next 18 months. I became the public face of the disaster and became known as 'the lady in the mask'.
Following the crash, I became a leading spokesperson for improving rail safety. My campaign battle saw me lock horns with rail management executives and government ministers. I was dubbed a trouble maker, but that was a small price to pay if it helped bring about massive changes in rail safety.
Despite still having mental and physical scars from the crash, I do not regard myself as a victim. I use my experiences to help others see how you can turn even a huge negative into a positive and hope to inspire them into battling on.
I am now a Professional Speaker/Trainer and am a proud to be hired throughout the UK as well as overseas. Whilst I was hanging around waiting to discover my new vocation (and I hate doing nothing) I retrained as a Prince II practitioner so am also a fully qualified project manager. I've also been lucky enough to work as a consultant in a variety of roles with the likes of BBC Radio Berkshire, Dame Kelly Holmes Trust, The Scar Free Foundation and the Childrens Burns Research Centre. and am on the board of CultureMix.
I told you I hate doing nothing.
One of the UK's most engaging motivational speakers/trainers
Pam's message of refusing to give up, challenging that 'no' is the end of a conversation and advocating that change is full of opportunities, is both powerful and compelling. Pam's own journey affirms her narratives and demonstrates the success that can be achieved.
With a down to earth attitude coupled with a healthy irreverence for the status quo Pam is an inspiring and moving motivational speaker. She now takes the opportunity to convey her story, strategies, tactics and tools to motivate and encourage others who want to move onto their next goal in whatever context that might be.
Who has Pam spoken for?
Pam's an authoritative motivational speaker who has done work for some of the most reputable organisations in the UK. Her unique approach towards inspirational speaking means the audience can capture the essence of the speech in a fun and memorable way.
Looking to the Future: How to start again after a life changing event

Life is Great: Maintaining positivity even when things look bleak

Evolution not Revolution: Reinvention in order to change and succeed

A Survivor's Guide: How to survive against the odds

Looking Inward: Reviewing and assessing how things really are.
Book Pam to speak at your event by completing the contact form
I have public speaking engagements all over the UK but one of my favourite places to speak is London. I love the juxtaposition of the modern, light, airy buildings of Canary Wharf with their amazing backdrop across London with the old, historical and sometimes hallowed settings in places such the IOD at Pall Mall. In either inspiring enough to bring out the best in my keynote speaking.