A few examples of testimonials that Pam Warren has received from some great clients.
Wow! What can I say! Pam came to Network Homes to give an inspirational talk, for our HART beat Talent Programme Springboard.

It was an amazing hour where she shared her life journey, and the secrets of how she turned her life round. With her recipe for 'Resilience' this gave our colleagues the tools, motivation and ambition to keep going, no matter what the barrier maybe.

There are clear steps that can be taken and every single person related to at least one of the steps which they could take to improve their resilience.

This is more than just an inspirational talk, this is a step into Pam's life, where she has given you the permission to access her inner strength.
Having met Pam and being impressed when I heard her speak at various Industry events, I was interested in talking to her to see if she could bring something fresh and new to our driver training programme.

In particular, I wanted her to bring a different perspective to railway safety through her own remarkable personal story, but also the story of her campaigning for innovation in the railways over the past 20years, which has been a key factor in the major progress the UK has made in railway safety.

Pam made a superb video for our drivers, but then with her typical drive and commitment, turned up in person to meet many of our drivers and talk to them directly.

This has been particularly important for MTR Elizabeth line where approximately 60% of our drivers have only been in the Industry for the last 2 years. Having worked with Pam on this project, our drivers now have a much better understanding of the how and why the Industry has developed in a particular way over the last 20 years and have an even deeper appreciation of the unique responsibility of their role.

Not only was the work very professional and highly impactful, Pam was a pleasure to work with throughout.

Pam's story is quite remarkable. The amazing grit and determination Pam found within herself to overcome her challenges after the Paddington rail crash were truly inspirational. Her talk was incredibly moving not only because it connected on an emotional level, but her strategies for coping with change are useful and easily applied to day to day issues.

Life is often unpredictable, and now more than ever we seem to be encountering change and turbulent times. My personal takeaway from Pam's talk is that no matter what challenge presents itself, there is a strategy to cope with it.
As we were getting together as a new team, I was thinking of how to keep my team motivated amidst change which is when I met Pam. Pam kindly accepted my request to speak to my team about dealing with change and disruption in a business environment.

Her speech was concise, and yet packed with motivating tips and helpful advice to deal with change. Using her own life example she touched on how switching to a change motivation can be rewarding too. I can not recommend Pam highly enough for her motivating speech.
The key thing that stood out from Pam's talk was the different ways that you can look at potential obstacles, both in your working and personal life, and how you can have a coping mechanism to deal with whatever comes your way.In our working environment we have quite challenging targets. We know where we have to get to because we have to deliver on KPI's that are given to us and very often it looks like a very daunting task.

Pam's talk on how to break these down into manageable chunks and focus on the end goal was great. Not thinking about what might be facing you right now but finding the ways around them or making new paths to your own goal.I would say that it is a very scalable message that can be applied to just about any environment. Whilst I was listening I wasn't just thinking about my business life but my personal life too. I think Pam's talk is highly relevant to everything in life.
Pam came in to present at one of our Lunch and Learns in August 2016. Her inspiring talk was focused on how to overcome obstacles which was perfect for our team which has been through a transformation over the last year bringing change for some. Pam blended personal experiences and business anecdotes to make the talk relevant to both our home and work lives.

I think everyone was able to take something away from the session either about how to tackle a problem in their lives or about how to make a change. It was great to have a talk that was so motivational and that encouraged us to shift away from worrying about the small day to day issues. If you are looking for an inspiring speaker who can help your team to consider work issues from a fresh perspective, Pam is perfect.
Pam visited us in Flytoget in Oslo Norway, at our annual safety conference the 5th of February 2016. Pams speech is so strong and emotional. She puts a face to those unfortunate people who are involved in an accident.

Everyone that works with elements that can cause major disaster and make people injured and killed, should be aware of the consequences of their challenges –or even more importantly –of those challenges that are not being followed up. Pam is obsessed with the idea of everything changing into the better. You can't give up. Pam is a living proof of that! We give Pam our warmest recommendations.
Pam Warren was our special guest at our annual staff awards, The AMBIES, held at Pinewood Studios, Buckinghamshire November 2015.

Pam gave a very moving account to our invited guests, of how she survived the Paddington rail disaster in 1999. She then presented certificates and awards to many of the staff who had been shortlisted and who had won in their categories. Pam is a truly inspirational individual who made our event very memorable for all who attended.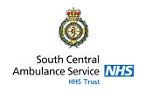 Pam's presentation was incredible and had the audience fully focused. You could hear a pin drop it was that powerful.

Having spoken to members of the audience I now know that this unique and inspiring talk has stayed with them.

I would recommend Pam to any conference if inspiration, hope and drive is what you're looking for.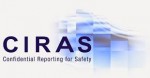 Pam Warren – a gripping story in any context. At Rotary District 1090's conference we were inspired and uplifted by this remarkable woman. Crucially, Pam worked with us to make her story and her subsequent experiences tune in to our audience and event objectives – a true professional.

A story of determination in the face of seemingly insuperable odds, proving without doubt that one person CAN make a difference – campaigning to improve rail safety and make our lives safer as a result.
I would love to hear from you.
INTERESTED in WORKING TOGETHER?