Living with cronic pain and PTSD
Tips & Tricks from a survivor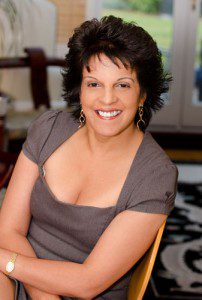 When I am speaking people often come up to me afterwards asking me for my advice or suggestions as to how they, or someone they know, can deal with similar problems. Always wanting to help I thought this idea of me keeping a video diary for a month might be a good way of passing on some of what I have learnt.
Throughout  February 2016 I will be recording a twice daily video diary documenting the issues I face each and every day with my disabilities. Viewers will see in real time how I change and adapt my days to get past my ongoing mental and physical challenges – legacies left from the Paddington Train Crash – so others may learn from my strategies how they too can lead a satisfying and fulfilling life.
Over the years since the Crash I have had to learn how to adapt to a life with chronic PTSD, severe arthritis and a compromised immune system.  These are things you can't run away from or get rid of, you have to learn how to accept and weave a new life incorporating them. I was lucky enough to be able to afford great doctors, one of the country's top psychiatrists and a world class psychologist to learn the strategies I now use. Not everyone can.
Although there is help out there, I hope that by conducting this project, others who may be struggling, haven't or can't afford to ask for help, or may not realise why they find day to day life so hard, will pick up tips, tricks or new ideas on how to move on to a happier, more  rewarding life. I also want to reach out to people who may be feeling isolated by their conditions or worries over daily life. I am just an ordinary person with a fairly ordinary life though my occupation is slightly different from the norm.  I hope that any viewer who sees and can identify with this will easily translate any tips they find valuable into their own life.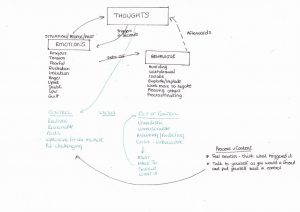 Day 1 – Morning
Accessing PTSC & Pain
Day 1 – Evening
How Its Gone Today
Day 2 – Morning
Exercise Is Important
Day 3 – Morning
Sleep Deprivation
Day 3 – Evening
Sleep Deprivation
Day 4 – Morning
Travelling
Day 4 – Evening
Travelling
Day 5 – Morning
Oslo, Norway
Day 5 – Evening
Back from Norway
Day 8 – Evening
Had To Give Up On The Day
Day 9 – Morning
Feeling Better
Day 9 – Evening
Train Crash in Germany
Day 10 – Morning
Lets Talk About Food
Day 10 – Evening
Food Part 2
Day 11 – Morning
Food Part 3
Day 11 – Evening
Food Part 4
Day 12 – Morning
Confidence Boost
Day 12 – Evening
Confidence Boost
Day 13 – Morning
Try a Smile
Day 13 – Evening
Results From Smile Experiment
Day 14 
Flashbacks & Nightmares
Day 16 – Evening
Bletchley Park
Day 17 – Morning
Ouch, In Pain
Day 17 – Evening
Pain Management
Day 18 – Morning
Planning Ahead
Day 18 – Evening
Dealing With Stress
Day 19 – Morning
Living With Burnt Hands
Day 19 – Evening
Living With Burnt Hands
Day 22 – Morning
Crisis Approaching
Day 22 – Evening
Doctor's On The Case
Day 23 – Morning
Following Doctors Orders
Day 23 – Evening
Psychiatrists
Day 24 – Morning
Choose Your Psychiatrists Carefully
Day 24 – Evening
What My Psychiatrist Taught Me
Day 25 – Morning
Antidepressants
Day 25 – Evening
Friends Support Network
Day 26 – Morning
Avoid Alcohol
Day 26 – Evening
Sleep Is Good but Cake Is Better 😉
Day 27 
Vitamin D = Sunshine
Day 28
Listen To Your Loved Ones
Day 29 – Morning
Your Questions
Day 29 – Evening
Docs Have Signed Me off & I'm Signed Off Here