With the housing market in the North of Wales going bananas, I had resigned myself to renting on Anglesey for quite some time.
People have been buying houses as soon as they come on to the market, sometimes even before viewing them – just grabbing them on the particulars spec.
There have been price wars with people making offers that creep up beyond what the property is worth.
And while some, like me, are looking to live here, many are buying for holiday lets. Understandably, this has caused a bit of a furore in the local community.
The main reason I shifted up here and rented was to be on the ground if and when anything suitable cropped up. (It was much easier than taking a 5-hour drive up from Oxford!)
After seeing several properties, nothing stood out for me. And I refused to get dragged into bidding wars or get pressured into a sale.
Last Saturday, my buying agent, Lisa, alerted me to a new listing that, from the particulars, looked as if it met a lot of my criteria.
I arranged a viewing for last Thursday.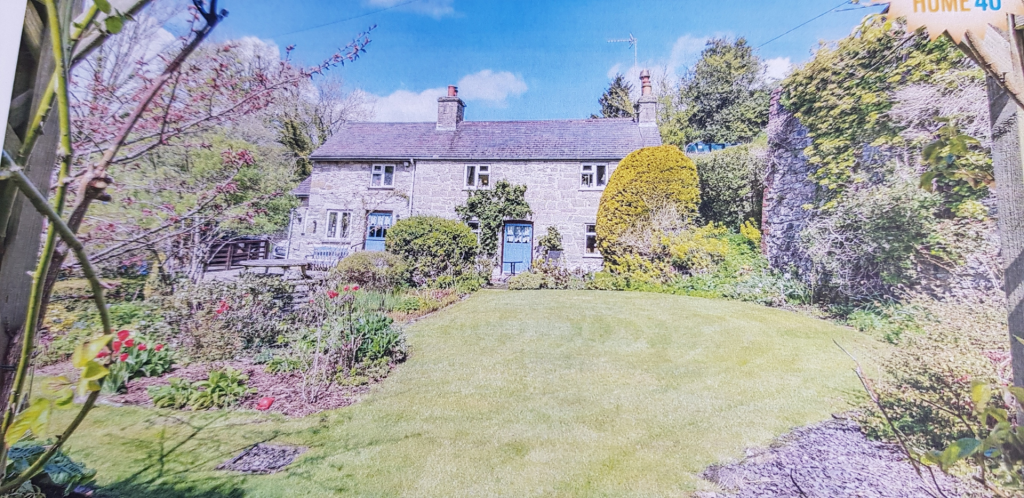 On viewing day, a 70mph gale was blowing. The rain was horizontal, and, with the main A55 hugging the coastline, the trip over was a bit scary to say the least.
Ringing the bell, an ebullient estate agent greeted me, asking if I could take in the garden as viewers were still inside. (Apparently, 14 of us were looking to view!)
With the gale still in full swing, I hesitantly agreed. I sought refuge in the shed at the bottom of the beautifully planted and maintained garden. I discovered a babbling brook running along one side.
When it was my turn to enter the house, the agent looked at me and exclaimed:
"Hang on, I know you. You've been on the TV. OMG, you're that train crash survivor who wore the plastic mask!"
In my personal life, I prefer not to bring up my background, but this blew my incognito status.
The owner, a 73-year-old widow whose personality I quickly came to adore, showed me around a wonderfully quirky, cosy home with delightful nooks and turns.
The compact size was more than made up for in charm, complete with wooden beams and 2-foot-thick walls that the older Welsh properties often have.
It wasn't long before I had totally fallen in love with the place. It needs a little updating, but nothing major that I could see.
The owner, who seemed to have fallen a little in love with me too, was plying me with cups of tea (no other viewings that day) and filling me in on the local community.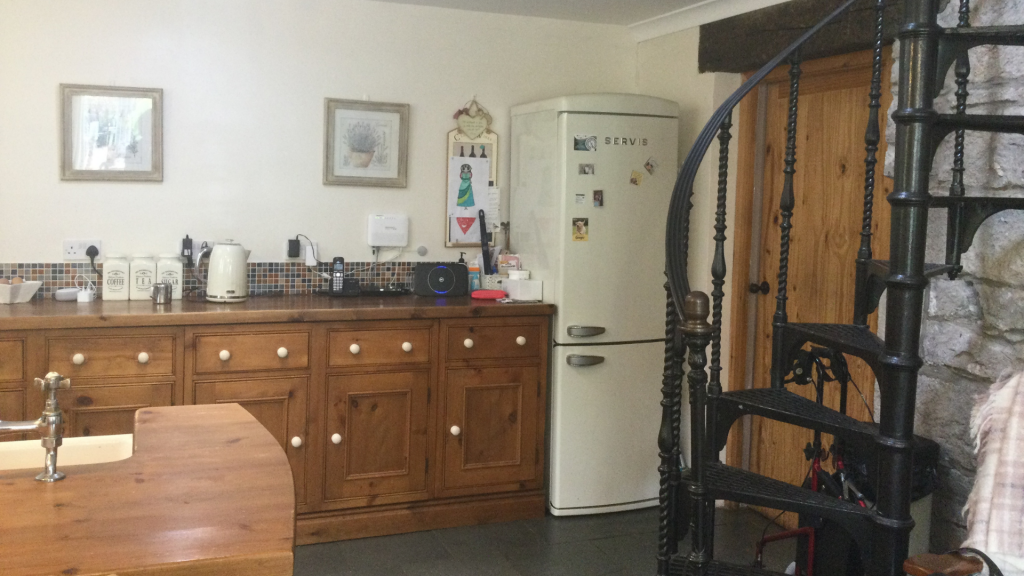 The small village centre is half a mile up the single-track road (when I say up, I mean up – it is quite a steep hill) and boasts an award-winning pub.
She regaled me with tales of village life and how the community spirit is very much alive and well. This was further endorsed when the milkman opened the door, popped her milk on the countertop, and joined our natter for a while.
A lovely bonus is that the owner is only moving to the village to be closer to her son's family as she is advancing in years. So, if successful, I would have the pleasure of her company nearby. And she declared she wants to introduce me to everyone.
After an hour and a half, I regretfully took my leave. But by the time I got home (gale still blowing), I knew, if lucky enough to buy her house, I would be very happy there.
You know how you know when something is just right for you? Well, that's how I felt.
The following morning, I made an offer – but so had someone else.
After a bit of a wait, I received a call from the owner: "I want you to have it, I'll accept your offer."
She then burst into tears, saying it was because she was so happy her home would be going to me.  She was so genuine in her sentiment that I teared up too.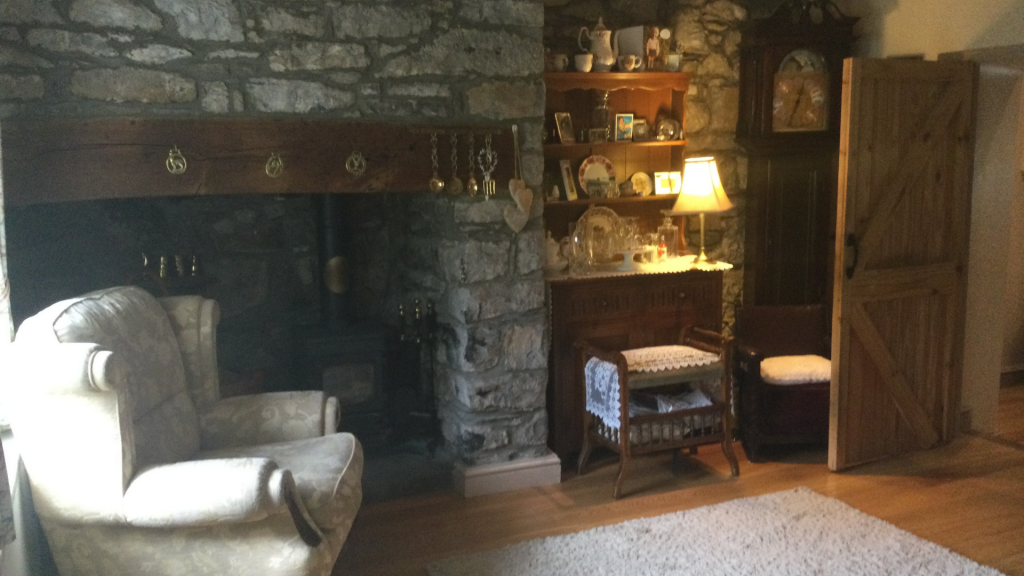 Second viewing (and lunch)
I have a second viewing arranged for next week, so I can start planning where my things will go and what work I would like to undertake.
And afterwards, the lovely owner, my buying agent, her estate agent (all of whom are quickly becoming friends), and I are going for lunch locally so she can start introducing me to the villagers who would like to welcome me.
Now, that's the sort of community spirit I was searching for!
And so, we begin the process of surveys and legalise.
I am in no desperate hurry as my rental doesn't expire until the end of this year. (This is something the owner was relieved about because she stresses when under pressure.)
So, hopefully, by late summer, I will be moving in… and my next chapter can begin with me more settled.
Keep your fingers crossed and wish me luck! 
Any tips gratefully received in the comments section below…
As a leadership trainer and professional online speaker, I help individuals and businesses move forward and overcome challenges with confidence, strength, and compassion. To discover how I can assist you, check out my in-person and virtual services. 
Alternatively, contact me and let's connect.